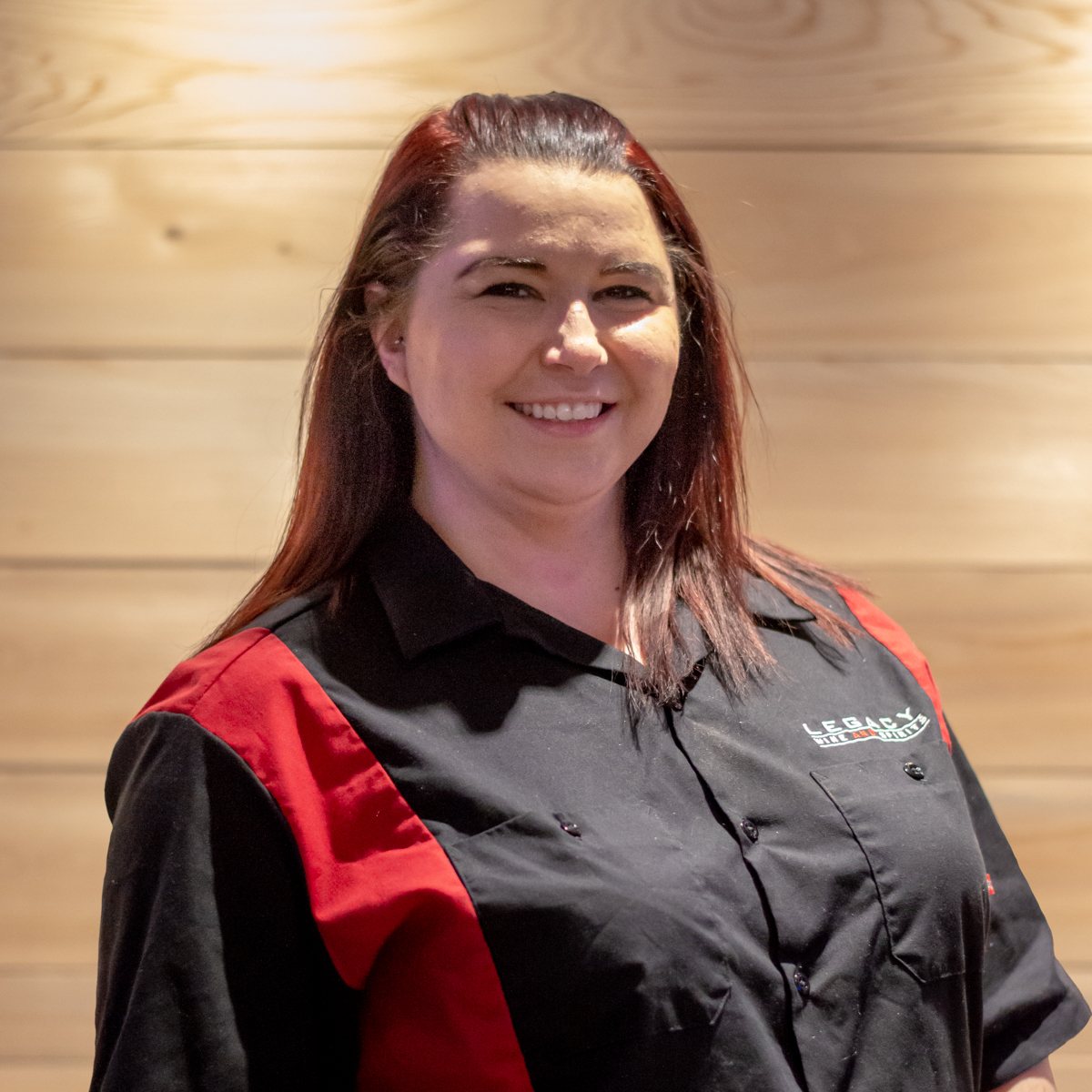 Karen Barnes
Sales Associate
Karen was born and raised in Little Rock, and she has four daughters. In her spare time, she enjoys relaxing or doing anything that relates to softball.
She started working at Legacy in 2019.
Favorite drink: Rock Town Bourbon Cream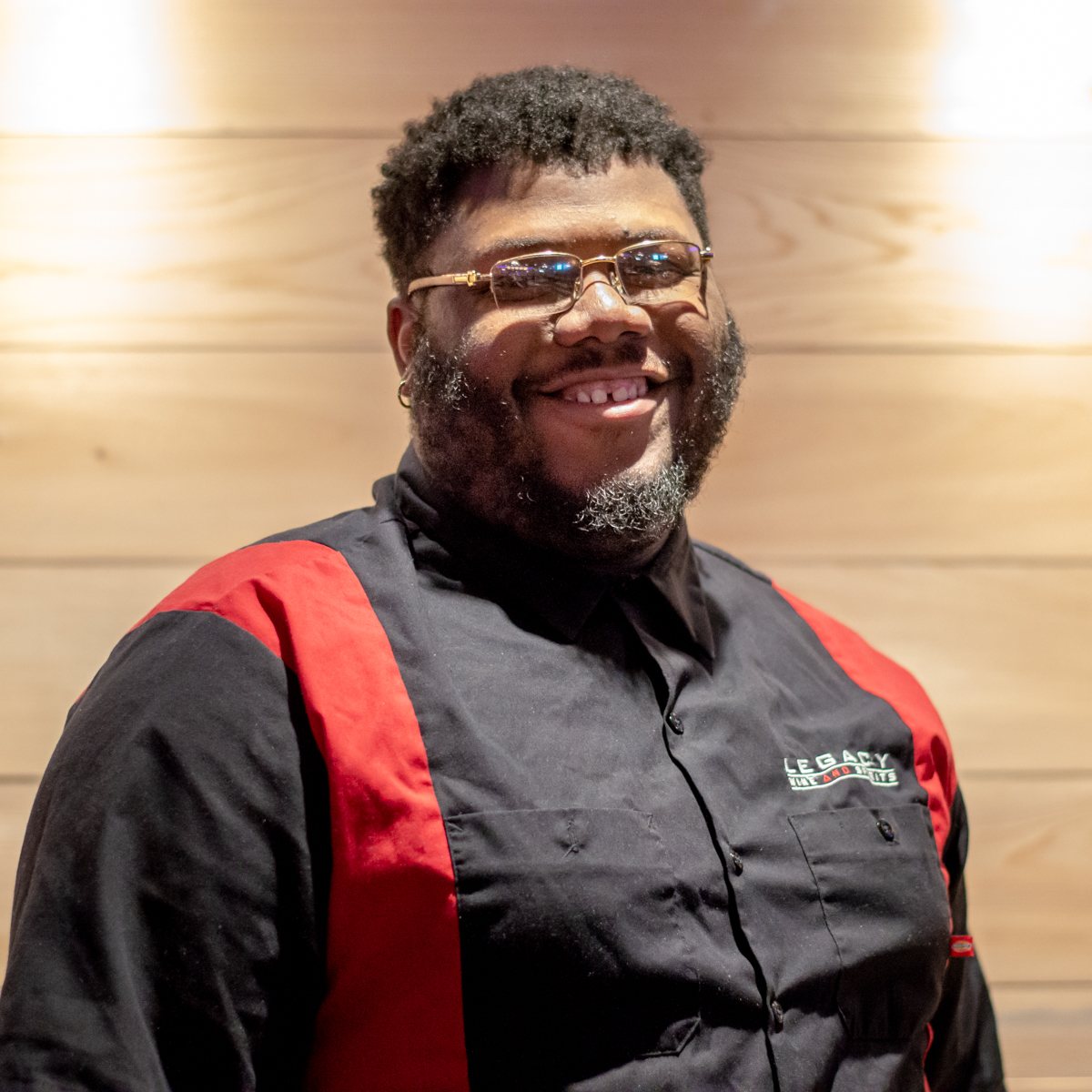 Trevion "Tre" Collins
Sales Associate
Tre is from Hot Springs. He studied Jazz Performance and the University of Arkansas at Monticello. He enjoys playing music, going to the gun range, and cooking.
He started working at Legacy in October 2019. He is grateful to Johnny and David for trusting him to be a part of the team with no prior experience in the industry.
Favorite drink: Kentucky Mule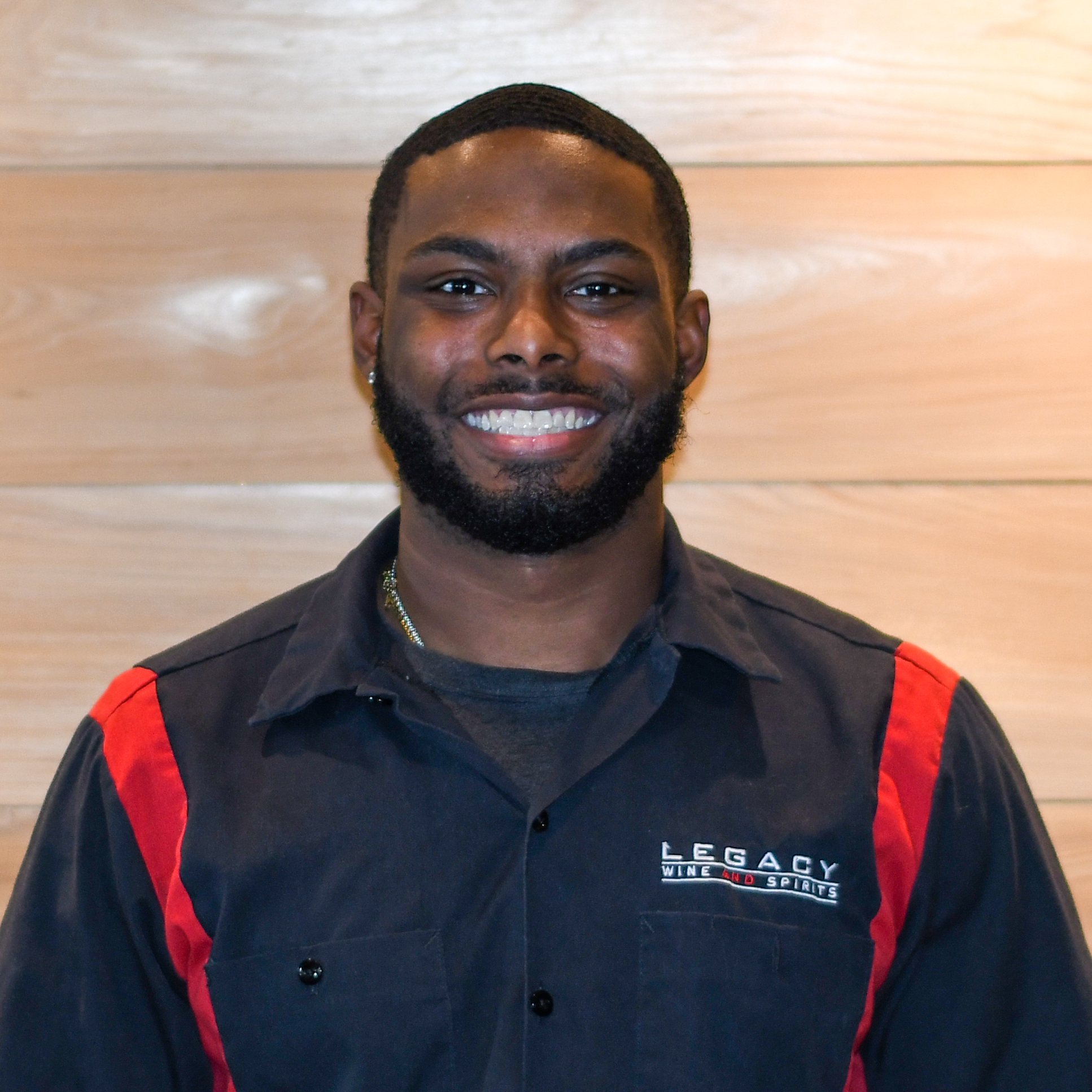 Justin Franklin
Sales Associate
Bio Coming Soon
Justin started working at Legacy in March 2021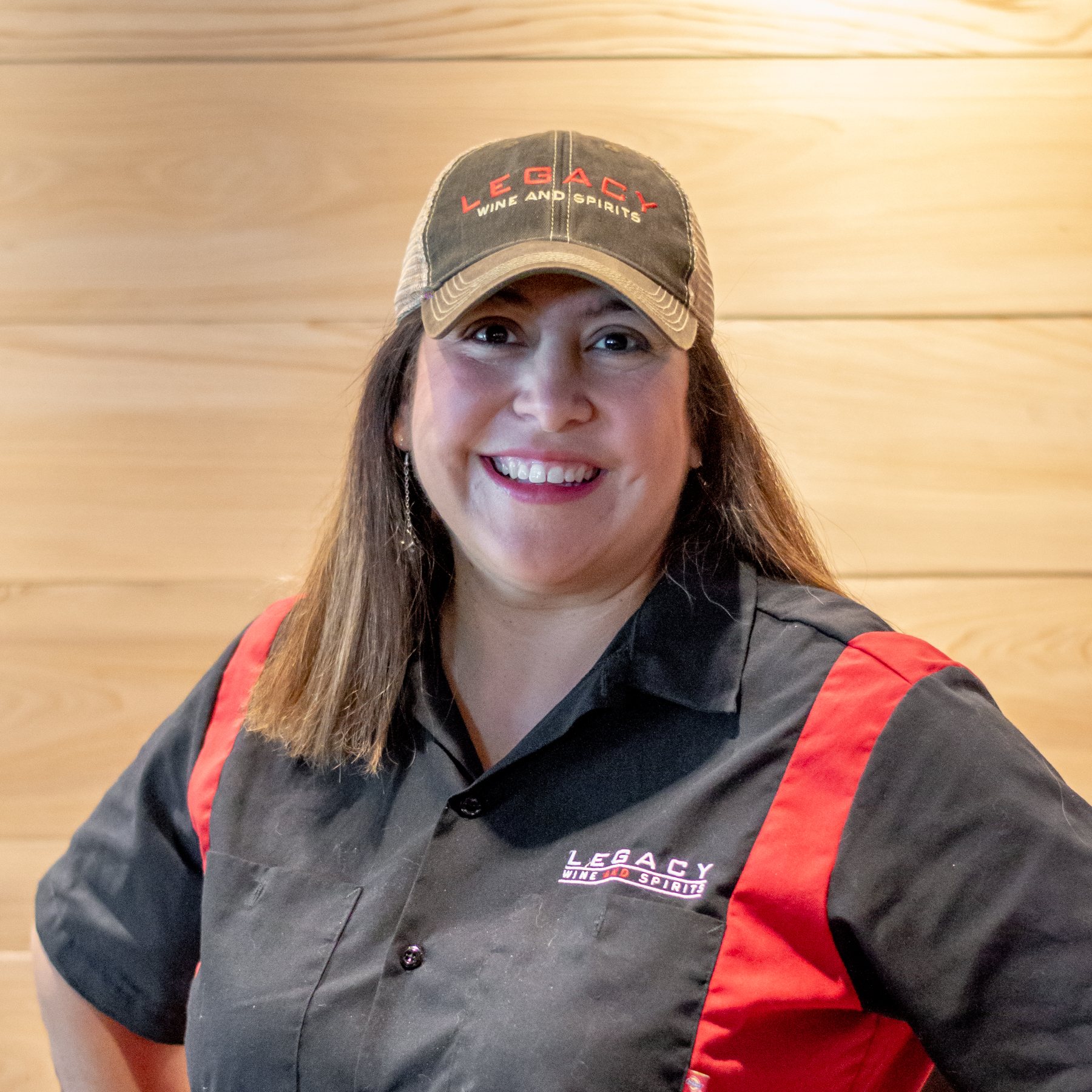 Lisa Harrison
Sales Associate
Lisa is a proud Native Texan who has lived in the Little Rock area for 20 years. She has a Bachelor's degree from Texas and a Master's Degree from Harding. She lives with her husband and her two high school children.
She enjoys the simple things in life: country music, sunsets, fishing, kayaking, and spending time at the family lake house. She likes a good game of pool and enjoys entertaining friends from the bar on her patio.
In her spare time, she volunteers at the Arkansas Food Bank and the Quapaw Quarter Association as a docent of historical homes. Her family also enjoys fostering dogs from the non-profit organization Maumelle Friends of the Animals.
She began working at Legacy in June 2020.
Lisa is eager to learn more about wine, spirits, and crafted beer. She is passionate about providing superior customer service and is dedicated to Legacy's loyal patrons.
Her favorite drinks describe her personality: Minty Mojito (sweet with a little kick) and a Spicy Jalapeno Margarita (smooth with a lot of spice - and don't forget the Tajin!)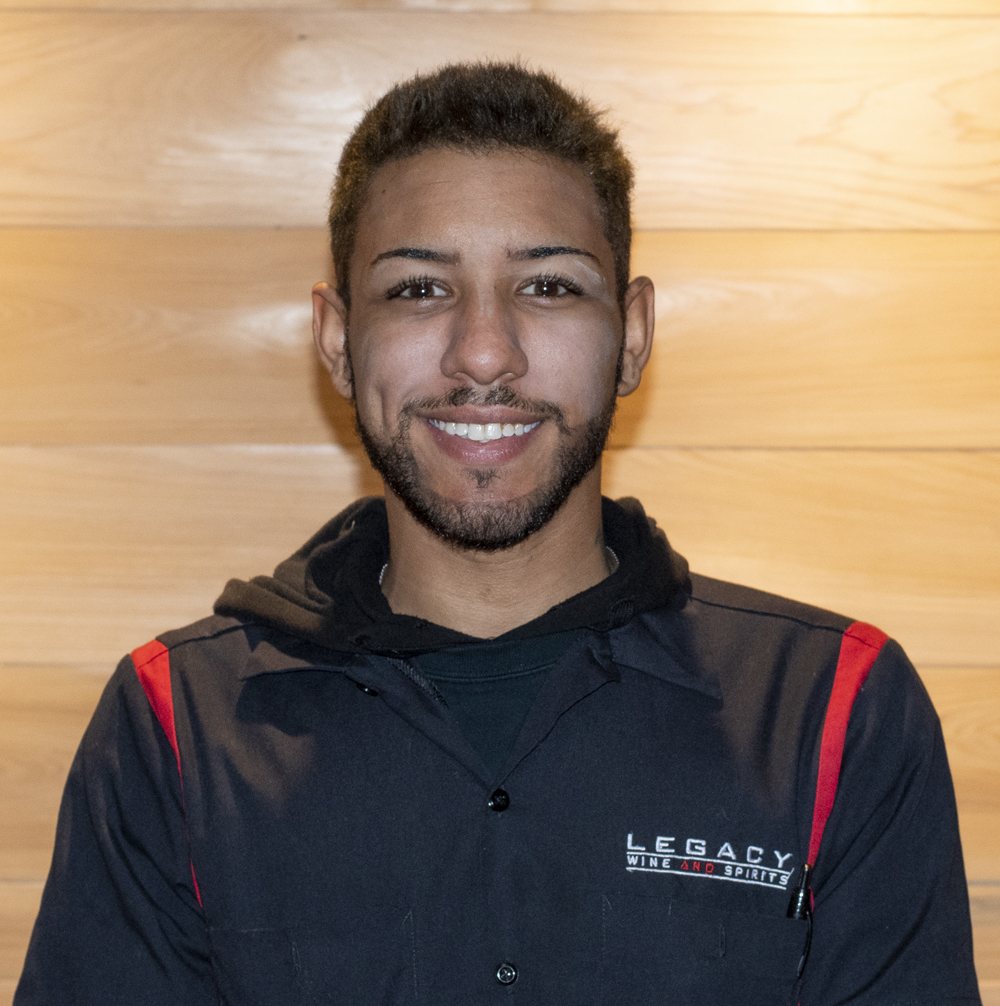 Alex Kreimeyer
Sales Associate / Delivery Driver
Alex graduated from Central High in 2015 and worked at the Faded Rose past graduation. After leaving The Rose, he moved to Dallas, then to Florida until the fall of 2019. He is currently being mentored to be an entrepreneur. He has played soccer his whole life and is still very passionate about it.
He has been at Legacy since November 2020.
Favorite Drink: Hennessey STRAIGHT!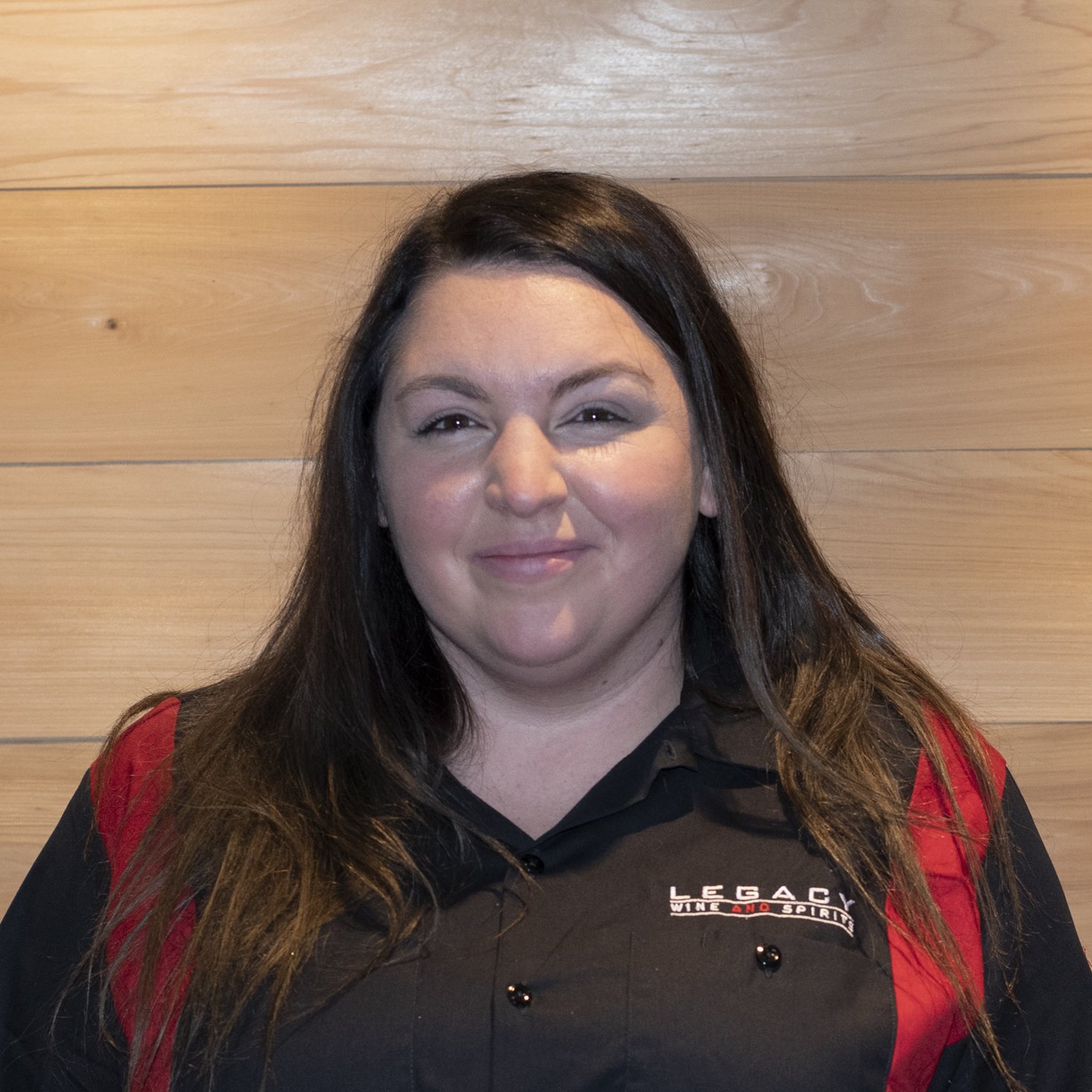 Sarah Krupp
Sales Associate
Sarah was born on an Air Force Base in the South but grew up almost entirely in the Pacific Northwest and moved to Arkansas in December 2020! She is married with four children, two boys and two girls, and also has three large dogs and a couple of wild roaming cats.
Sarah is currently back in school as an online student with Arizona State University for her Bachelors in Sustainability.
Sarah and her family love exploring their new state through hiking, family fun, museums and restaurants, and is always looking for suggestions on what to check out next!
Favorite Drink: depends on the time of day; Before 4pm it is a Bloody Mary and evenings it is all about a Lemon Drop Martini!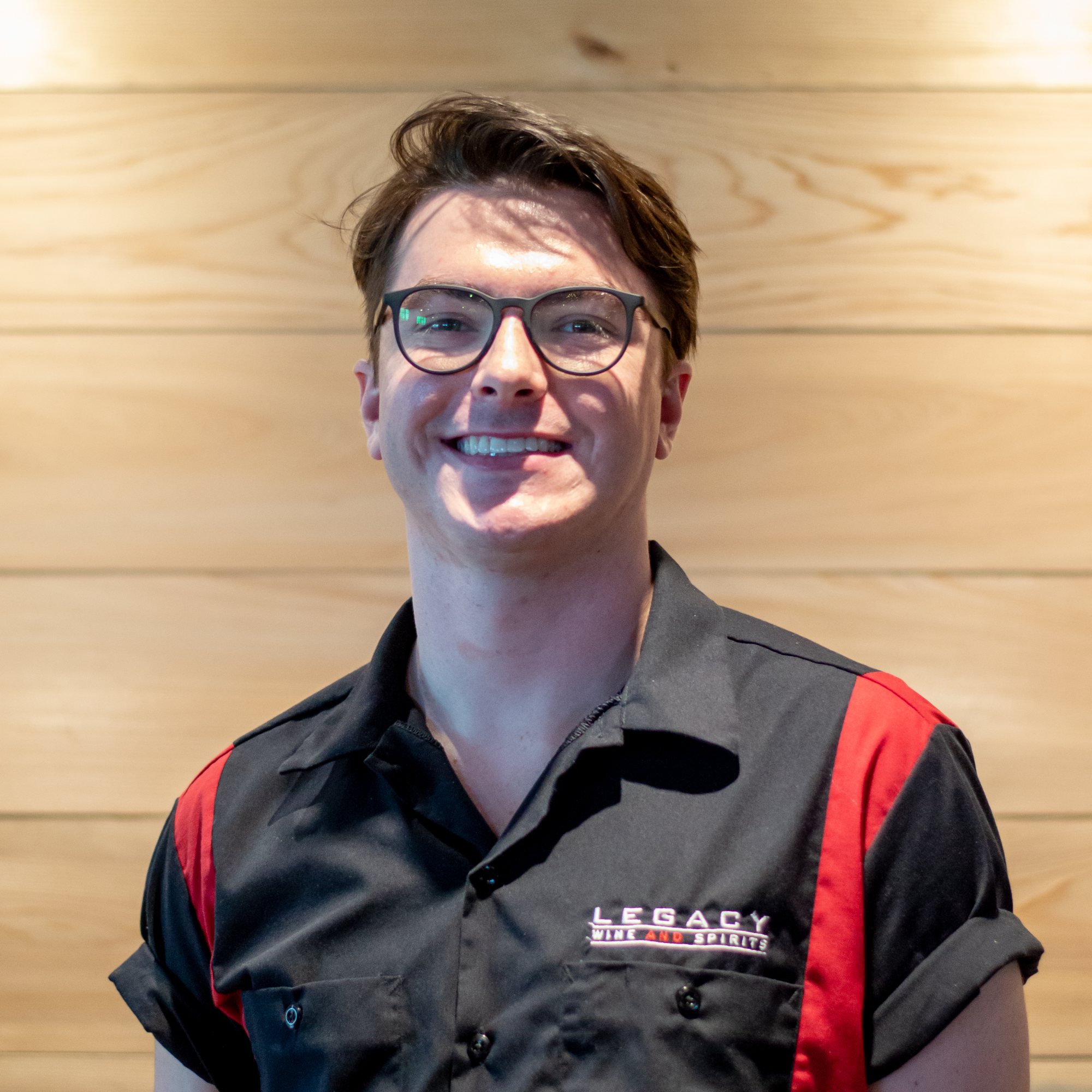 Hunter Pitts
Sales Associate / Delivery Driver
Hunter was born in Memphis, Tennesse and raised in Northeast Arkansas. In 2019, he graduated with a degree in Health Education from the University of Central Arkansas. Hunter is currently in nursing school in Little Rock and is passionate about helping others. When he isn't studying or at work, Hunter enjoys writing music and spending time with his family and friends.
He has been at Legacy since March 2020 and brings that same passion to our team.
Favorite drink: Triple shot of Patron on the Rock "wit' a lil' bit of lime"
Gage Robbins
Sales Associate
Gage was born and raised in Little Rock and is attending school to become an aircraft technician. He is the oldest of five siblings.
In his spare time, Gage enjoys spending time with friends and family, exercising, traveling, and sports.
Gage started working at Legacy in September 2020.
Favorite Drink: Long Island Tea
Malachi Steward
Sales Associate / Delivery Driver
Malachi is Arkansas raised but a Texan at heart!
Malachi started off his education in French at the university of central Arkansas. He then continued his education at Colorado Technical University for consumer psychology. He really enjoys working on projects and re-finishing furniture.
Malachi started working at Legacy in March 2021
Favorite Drink: water with lemon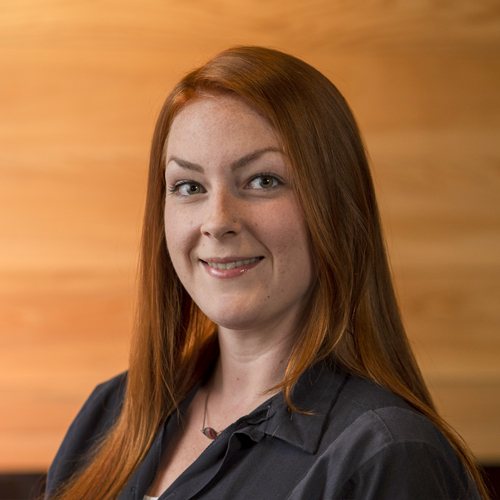 Jessica Cosenza
Inventory Control Specialist
Jessica is a Little Rock native who attended the historic Central High School. After graduating, she received her degree in Medical Assisting from Remington College. When she decided to leave the medical field after 9 years, the owners here at Legacy, Johnny, and David, greeted her with open arms. They saw potential in her and trained her to do this job because they believed in her. She is forever grateful for them. Jessica is married to her best friend and soulmate, Dustin, who loves Johnny and David just as much as she does! They have two sons together Lincoln and Silas, they made their grand entrance into the world in March 2020 and April 2021.
Jessica started at Legacy as a part-time cashier in July 2018 and moved up to the Admin Office in October 2018.
Her favorite wine to sip on is Tussock Jumper Moscato, while her husband's favorite beer is Lost Forty Love Honey!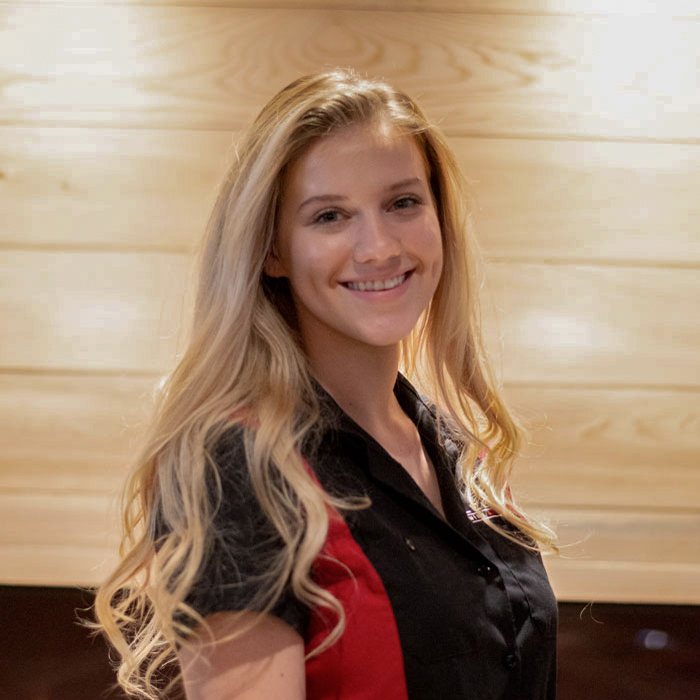 Abby Cloos
Graphic Designer
Abby is from North Carolina, but she has lived in the Little Rock area for the past 10 years. She graduated from Sheridan High School in 2017. Then proceeded to earn her Bachelor's Degree from the University of Arkansas at Little Rock. She majored in Web Design and Development and minored in Graphic Design and Information Technology. She graduated cum laude in December of 2020. During her college time, she worked full time and held several internship positions that helped her expand her skill sets and develop in the design industry.
She married her high school sweetheart, William, on their seventh anniversary in April of 2020. She enjoys spending her free time curled up with a good book with her three fur babies, Mr. Nibbles, Ember, and Izzy. Or helping others advance their businesses through logo and website creation.
She started at Legacy in January of 2021 and is extremely grateful to Johnny and David for giving her this opportunity to grow with their business and develop her career aspirations.
Favorite Drink: Frozen Strawberry Margarita.