Jessica Cosenza
Inventory Control Specialist
I am a Little Rock native and attended the historical Central High School. After graduating, I attended Remington College and received my diploma in Medical Assisting. I worked at Arkansas Children's Hospital in the Cardiology Clinic for 7 years, with some of the best Physicians and Pediatric Heart Surgeons in the country. When I made the decision to leave the medical field, the owners here at Legacy, Johnny and David, greeted me with open arms. They saw potential in me and trained me to do this job because they believed in me, and I will forever be grateful for that. I attribute my work with fragile children and amazing doctors to being trusted with our huge inventory selection of Wine, Spirits and Beer, as well as our clientele base. I have never had such amazing bosses as I do at Legacy. I can honestly say, I love my job! I just celebrated my one year wedding anniversary with my amazing husband, Dustin. He is my best friend and soulmate. He loves Johnny and David just as much as I do!
I started at Legacy as a part time cashier in July of 2018. I moved upstairs to the Admin Office in October of 2018. I have been at Legacy for just over a year!
I don't drink often, but if I do, I love a glass or two of sweet moscato! My husband's favorite beer is Lost Forty Love Honey!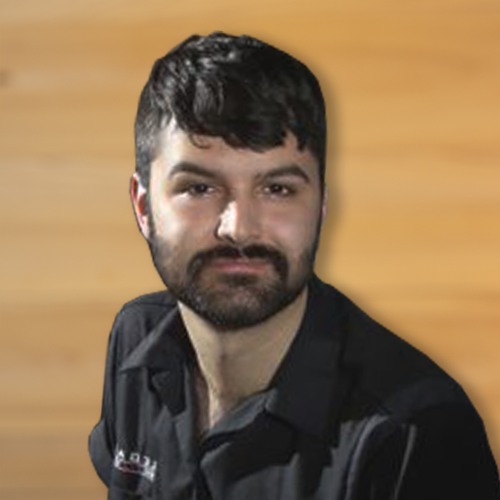 Hunter Crenshaw
Public Relations and Art Director
After seeing his creativity and talent on display while working as an independent graphic designer, owners John and David immediately sought out to enlist Hunter to the Legacy team. Hunter is in charge of all social media, advertising and marketing for Legacy Wine and Spirits. He went to Columbia College Chicago, where he got his Bachelor of Fine Arts degree in Photography. In his free time he loves working on his own artwork and event planning.